We are pleased to present a number of new additions developed in recent weeks.
Email Accounts
Email accounts purchase and renewal mechanism was significantly improved. Now you can extend and expand your email account package using a much more user-friendly interface.
To enter your email account management interface, go to Account >> Renewals >> Email Accounts.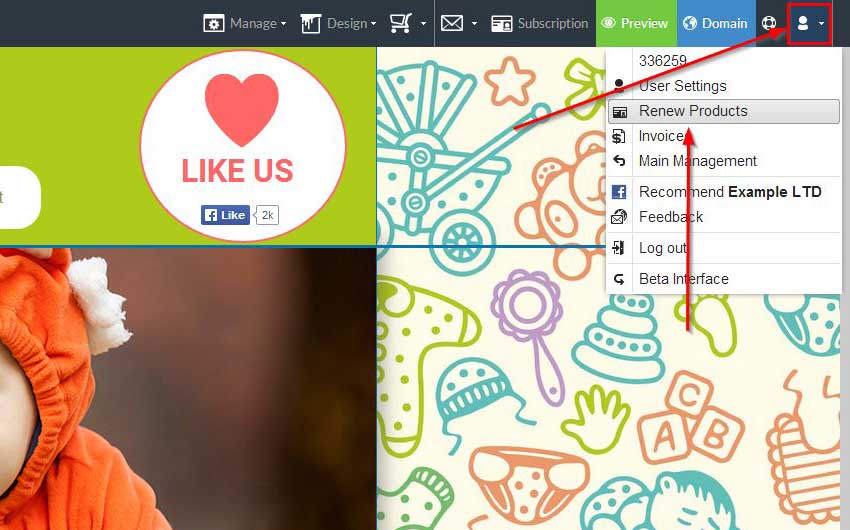 Bring-a-Friend
We have changed the location of this tool in the site manager and introduced a new, more comfortable link sharing option. Enter and keep track of your conversions here: Manage >> More options >> Bring-a-Friend.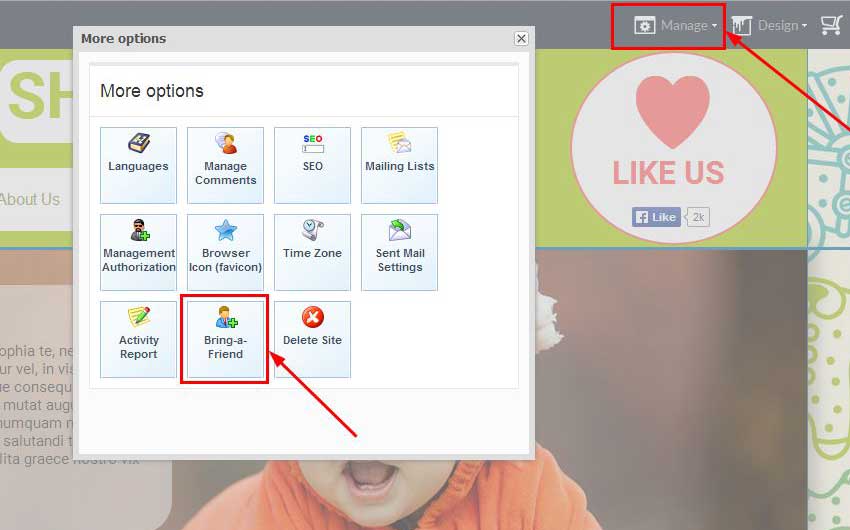 Responsive Adaptability - S&D Interface
Some visual updates were introduced to the responsive adaptability model:
Element padding and margin adjustment, general design features and more.
New setting: the icon color can now be switched between white and black (similar to the Express Builder).
System pages such as product, blog category, web forms, etc. are now responsively adaptable to mobile browsers.
For advanced users: certain elements can now be hidden from display on mobile devices by assigning them a class named "hideFromMobile". Please note that this setting does not necessarily hold for all element types.
Management Interface
The advanced integrated image editor was updated. You can check out its new looks and features right here: Manage >> Manage files >> "Edit" icon that appears when you move your mouse over an image file.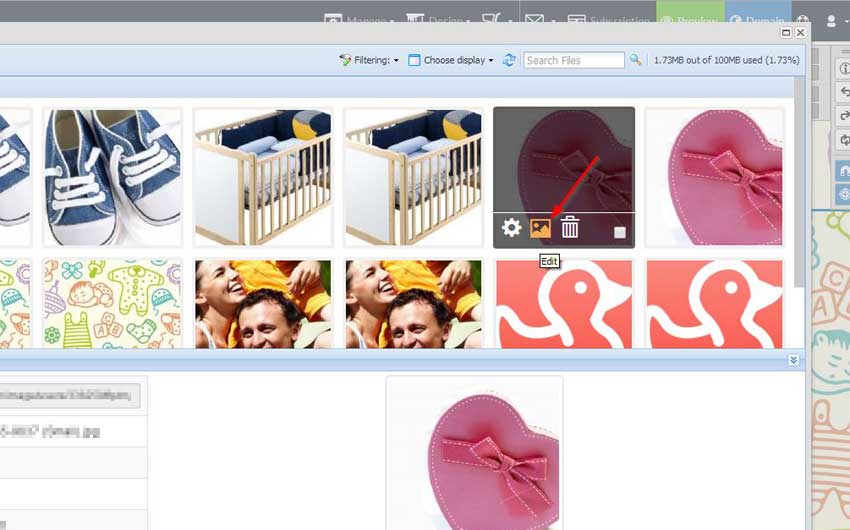 The authority of secondary administrators was expanded - now they can use the mailing list tool integrated in each website.
Express Website Builder
The link management mechanism was improved, which allows much wider opportunities for using anchor points within a page. Now you can place the link and the anchor in different text boxes, which was impossible before the current update.
E-commerce
E-commerce site owners using Tranzila for collecting payments online can now do it without the supplier ID.
We keep developing and creating and we hope that you will benefit greatly from our new tools.